The Federal Trade Commission is sending 5,726 checks totaling more than $255,000 to consumers who were harmed by Vantage Point Services' illegal debt collection practices.
Consumers who receive checks should cash them within 90 days, as indicated on the check. Recipients who have questions about their refund should call the refund administrator, JND Legal Administration, at 877-389-2224. The Commission never requires people to pay money or provide account information to get a refund.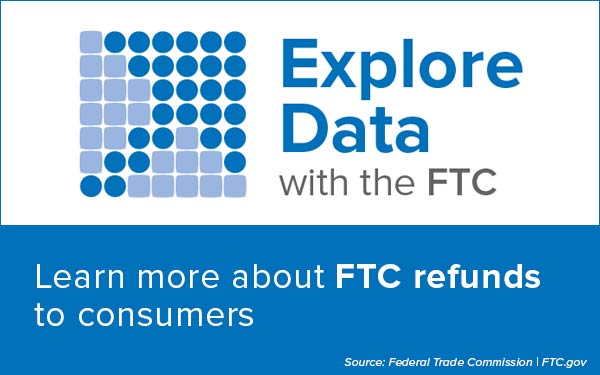 In 2018, the FTC negotiated a settlement with Vantage Point, permanently banning Vantage Point and its executives from the debt collection business. The settlement also prohibits these defendants from misrepresenting material facts about financial-related products and services, profiting from customers' personal information collected as part of the challenged practices, and failing to dispose of such information properly.
The FTC and the State of New York sued Vantage Point in 2015, alleging that the debt collection company used threats and abusive language, including false threats that consumers would be arrested, to collect supposed debts from thousands of consumers.
In their complaint against Vantage Point, the FTC and New York alleged that the company often falsely claimed to be a law firm, process server, or even affiliated with the government when talking to consumers. In some instances, they posed as FBI agents and district attorneys, and in other cases they falsely claimed they were working as an intermediary with the state, or that the state had placed the consumers' account with them to give them a chance to pay the debt before criminal charges were filed.
The defendants, using these deceptions, falsely claimed that consumers had committed a crime and that an arrest warrant would be issued unless they made a payment. Often, the defendants told consumers that they would spend months in jail or would need to pay thousands of dollars in bail if they didn't pay. In some cases, the defendants falsely told third parties, including consumers' friends and employers, that the consumers had committed a crime and that a warrant had been issued for their arrest.
The U.S. Supreme Court ruled in 2021 that the Commission lacks authority under Section 13(b) to seek monetary relief in federal court going forward. The money being returned to consumers today comes from settlements that were entered before the Supreme Court's decision. The Commission has urged Congress to restore the Commission's ability to get money back for consumers.
The Commission's interactive dashboards for refund data provide a state-by-state breakdown of Commission refunds. In 2020, Commission actions led to more than $483 million in refunds to consumers across the country.